Select [Simplified Statistics] from the [Analysis] menu to open the Simplified Statistics form. Then set the criteria you want on the form and click on the [Calculate] button.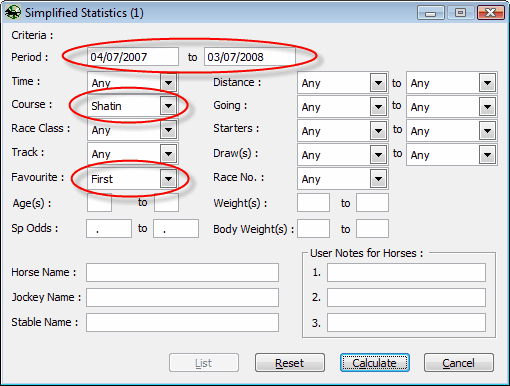 The following form show the results.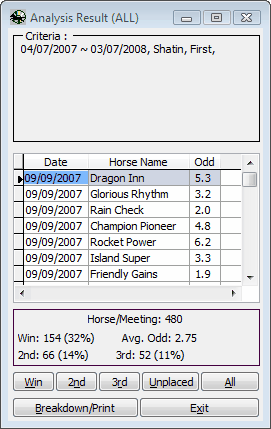 The above form shows that if we have betted $10 in each race during the season 07-08, the total investment would then be $4,800. We would have won 154 races. Since the average figure of the odds was 2.75, the return would then be $4,235 and a lost $565 (-13%) would have been got.
| | | | | | |
| --- | --- | --- | --- | --- | --- |
| Total Investment | : | 480 x $10 | = | $ 4,800.00 | |
| Return | : | 154 x 2.75 x $10 | = | $ 4,235.00 | |
| | | | | $ -565.0 | (-13%) |
---
Page url: http://www.racematenet.com/english/help/index.html?simplified_statistics_form.htm