The Remark page is composed of the following controls:
| | |
| --- | --- |
| 1. | Sectional Time text box |
Sectional time of the leading horse of each section
Official remarks from the Jockey Club
Your own comments for the race. You must push Ctrl+E (or click on the [Edit] button on the toolbar) to put the form into the Edit Mode before inputting and push Ctrl+S to save after finishing.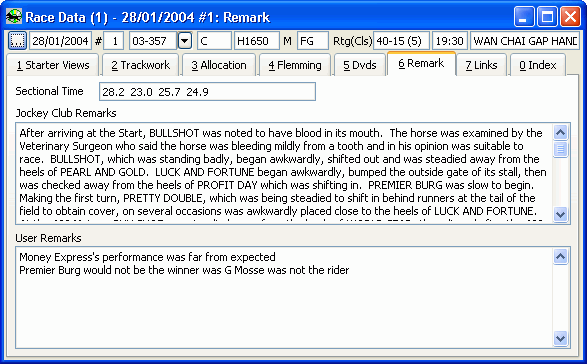 ---
Page url: http://www.racematenet.com/english/help/index.html?remark_page_.htm