This page show general information about a horse including trainer, rating, origin, and so on.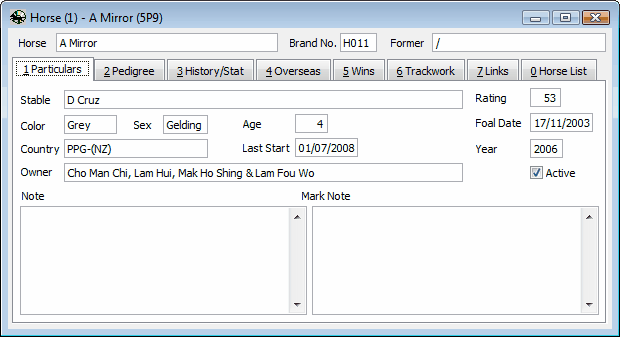 Inputting Your Notes
You may input your own comments and notes about the horse into the edit box at the left bottom of the page. Before editing, you may need to press Ctrl+E (or push the Edit button of the toolbar) to put the form into the Edit Mode. After finishing editing, press Ctrl+S to save your change.
Editing Mark Notes
Input your Mark Note into the edit box at the right bottom of the page. Both Mark Note and Note are your comments about the horse. However, when you have entered Mark Note for a horse, there will be a star shown in the "*" column of the Declaration View to remind you of the existence of the Mark Note.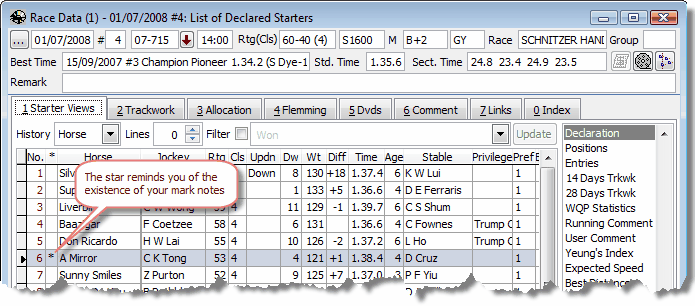 ---
Page url: http://www.racematenet.com/english/help/index.html?particulars_page_.htm