Hyper-Linking
You may double-click names of Horses, Jockeys, and Stables to open their records or double-click on a race date to open the record of the race.
Multiple Instances of a Form
In case you double-click on several horses one after one, RaceMate will use a single Horse form the display records of the horses (i.e., the form will always display the horse record that you lastly referenced, and previous record will be replaced). If you want to display the records in separate Horse forms, you may hold down the [Ctrl] key while you double-click.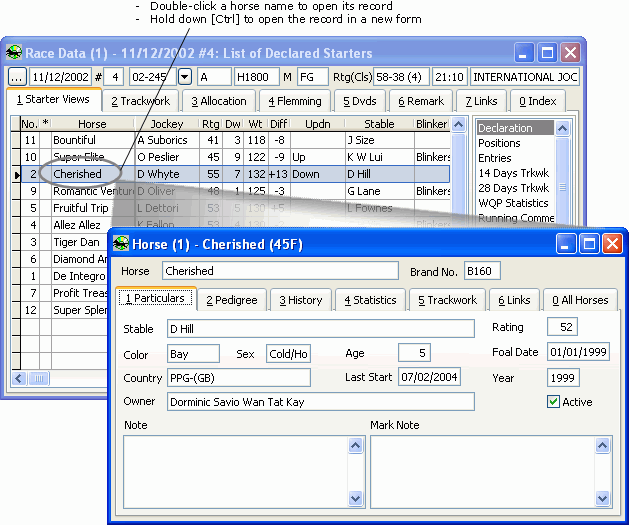 ---
Page url: http://www.racematenet.com/english/help/index.html?hyperlinking_records.htm